"Ya'll are amazing, thank you!"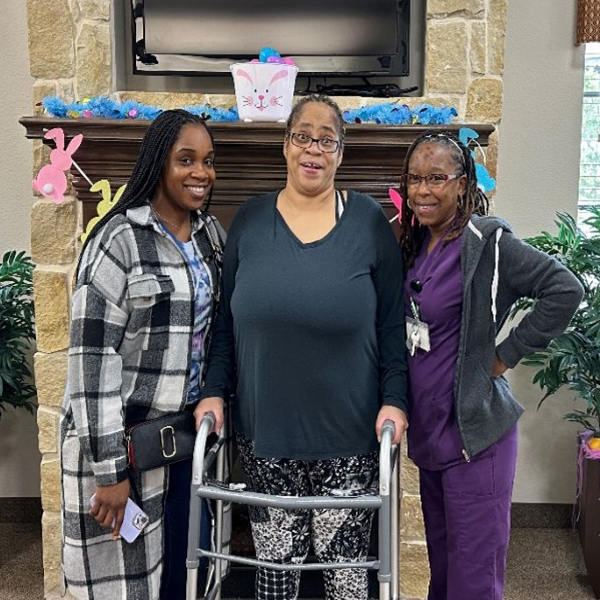 Mrs. Kaffon Hutchison admitted to Edgewood Rehab and Care Center after being hospitalized from an ankle fracture. The fracture, and changes in medications, left her with increased weakness. She required a great deal of assistance from staff to complete everyday tasks.
Therapist designed a specialized plan of care focused on goals that were important to her. She put in the hard work to meet her goals and increase independence in self-care tasks. We are proud to share that she can walk up to 150 feet with a walker.
While working with our therapy team and wonderful staff to coordinate Mrs. Hutchison's needs, she has gained the needed independence to discharge to her new home.
Way to go Ms. Kaffon!!