"Do they have therapists like you in home health?"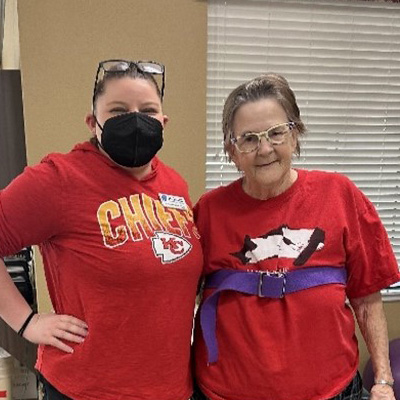 Mrs. Martha Herron admitted to Edgewood Rehab and Care Center after a hospitalization after increased weakness led to a fall and a broken hip. Upon her arrival, she was unable to walk and care for herself. Prior nerve damage caused extreme sensitivity and pain to her left side, which and was an additional barrier to her independence and impacted her quality of life.
 After a slight change in medication and working hard with our nursing and therapy team for a little over one month, Mrs. Herron can complete functional transfers with little assistance form others. She is now able to walk with a walker up to 75 feet with someone standing close by for safety, and she continues to make excellent progress.
We are proud to share that Mrs. Herron was able to return home with her children.
Way to Go, Mrs. Herron!