Success Story – July – Mr. Salvador Ramirez-Antunes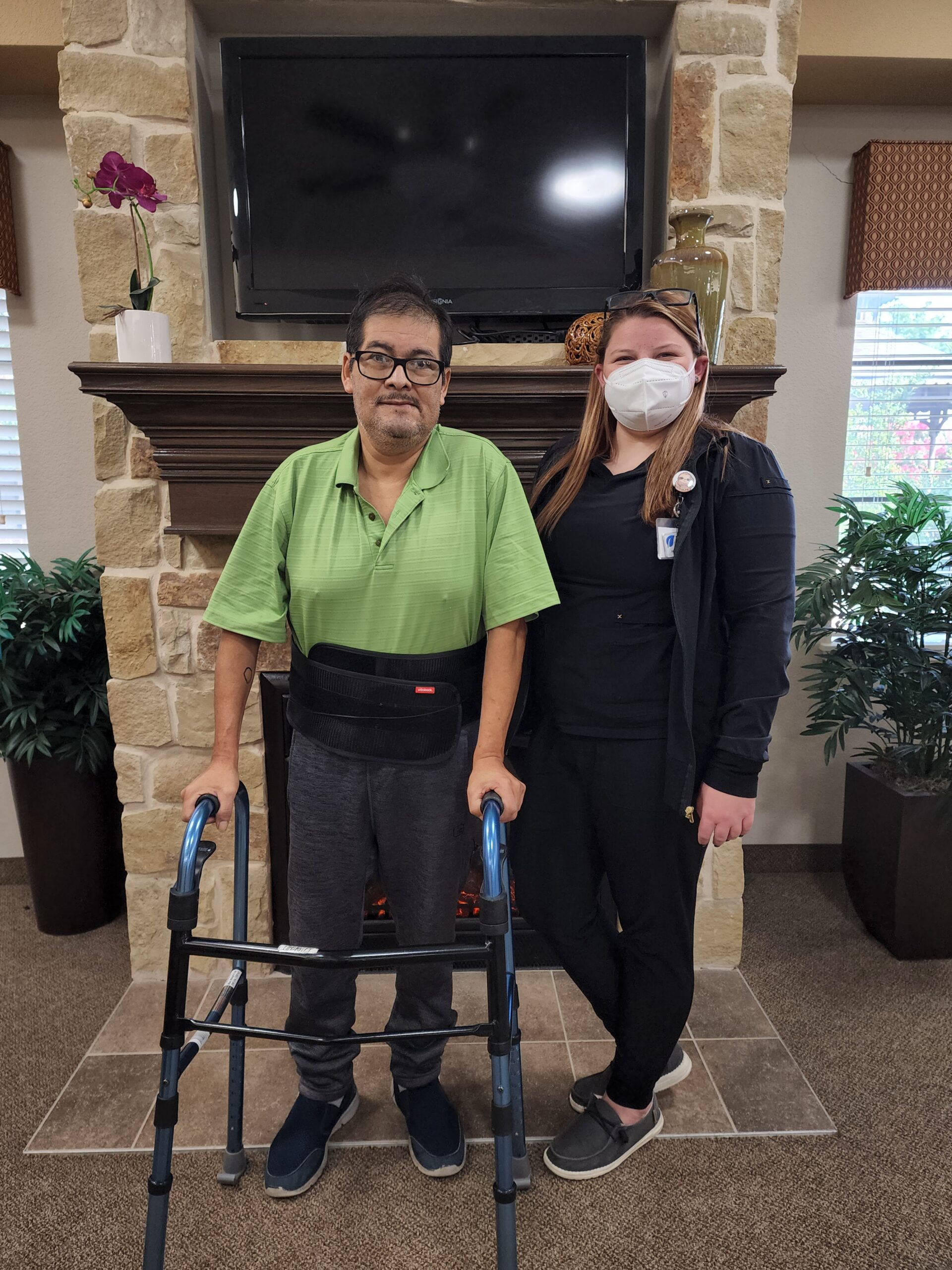 Mr. Salvador Ramirez- Antunes is a skilled care patient at Edgewood Rehab and Care Center. He came to Edgewood after having a surgical procedure on his lower back, leaving him in pain and unable to care for himself.
Edgewood Nurses and Therapist worked together to address his pain, while he stayed focused on his overall goal of returning home.
We are proud to share that his hard work with the therapy team has resulted in excellent progress. He requires little to no assistance to complete everyday tasks and functional mobility.  He is very optimistic about returning home and being active in the community.